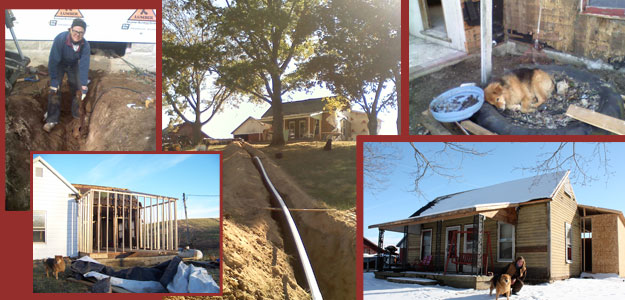 Our home was completely rebuilt from the ground up; it is approximately
800 square feet and took about 18 months to make it habitable. We
maintained the footprint of the structure, but raised the ceiling height.
The interior is pretty much "an open floor plan", with four exterior glass doors.

Although contractors were hired for projects such as roofing, siding,
drywall, electricity, heating/ac, and plumbing - we did a lot of the work
ourselves - everything from gutting the house down to the rafters,
running new water lines, and all of the interior painting.

---
Scroll over the images to view before and after pictures of our home's exterior.
---
The front sidewalk was poured after we moved in - we all made an imprint:



---