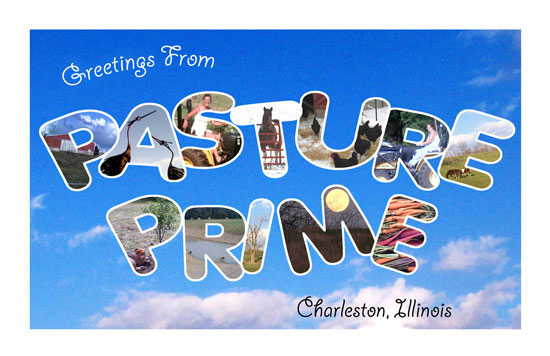 We have lived here for a short time now, but thus far have had some
memorable gatherings at Pasture Prime - we've hosted numerous parties -
honoring everything under the sun - from birthdays and holidays,
to a baby blessing, a memorial bed burning, and even a wedding ceremony.


If you're interested in scheduling an event at Pasture Prime, give us a shout.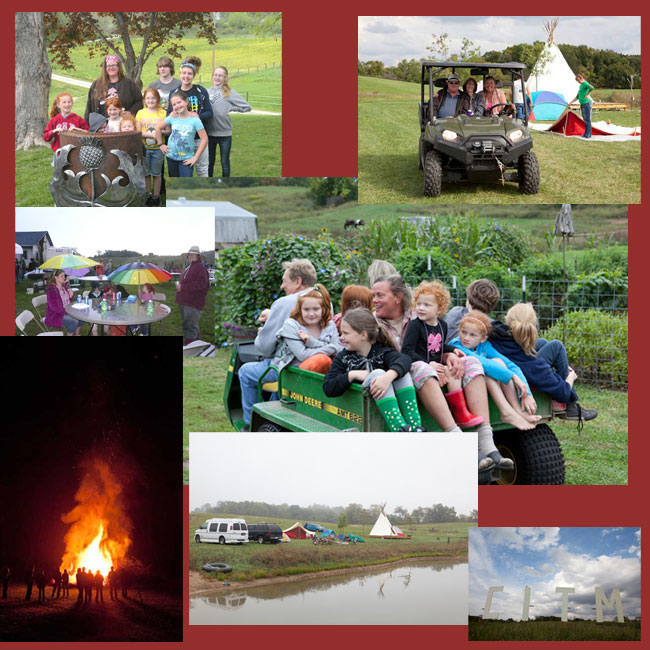 ---
---
You Are So Highland Games 2012

The rules were simply -
you had to wear plaid and you
had to participate in traditional
and not so traditional Scottish games.

A bag piper and the Pasture Prime
mermaid opened up the games for us.



Two of the Many from Clan McMillan

Clan Tucker

Statch and True

Getting Ready for Opening Ceremony

Brian, Teri, and Lawrence

Sass and Ronnie - Clan Johnson
BOILERMAKER IN THE MOUTH RELAY
YOU SAY LAVY, I SAY LOO RELAY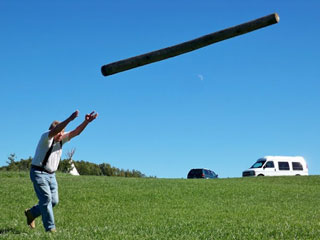 CABER TOSS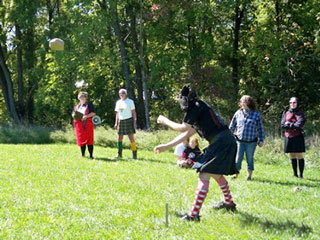 STONE PUT OFFICIAL SCOREKEEPERS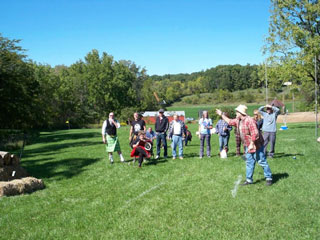 SHEAF TOSS HATCHET THROWING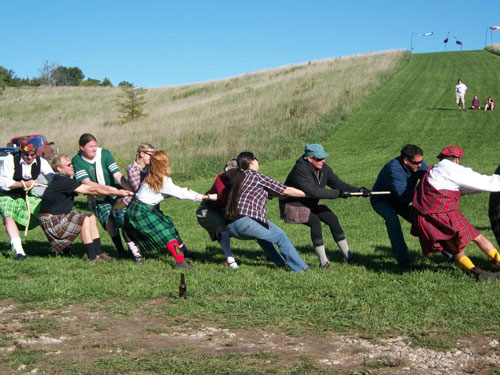 THE GAMES WERE CAPPED OFF WITH TUG-O-WAR

---

June 2013 - Robbie Fulks show in the Big Barn



Rainy days and nights did not put a damper on the concert and we had quite
a hootenanny in the horse barn. Len and Tommy came through the morning
of the show and built a stage so that the band could play under a roof.


2014 ROBBIE FULKS SHOW
SATURDAY SEPTEMBER 27TH

CONTACT US
FOR DETAILS
---

To see more pictures taken at Pasture Prime, visit and like our facebook
page, https://www.facebook.com/PasturePrime